Fuel your journey with leadership and collaboration in Digital Supply Chain​
We provide digital and sustainable supply chain solutions in unique combination of tools and services, including AI, Machine Learning, eFTI(EU), ESG reporting tools, trainings and quality assurance to reduce the carbon footprint and drives profitability.
Trusted by the European Commission, State Governments and 500+ global customers.
Navigate the complex landscape requires clear guidance. The Digital Logistics Center of Excellence vision is to build a global digital supply chain network in partnership with governments, organizations and businesses.
Your journey to a borderless digital supply chain
Effective management of data and processes is critical for optimizing digital logistics operations. Employing advanced standards, technologies, artificial intelligence and machine learning, enables us to extract maximum value for all parties involved in the supply chain.
European Affairs Consultancy​
By leveraging the expertise of an European Affairs consultancy in funding opportunities and legislation development, businesses and public organizations can maximize their chances of securing financial or legislative support for their strategic initiatives and ultimately drive business value. 
Real Time supply chain visibility
Through standardized real-time events tracking, we make the transportation process transparent and create opportunities to prevent problems in the delivery of goods. We turn reporting-based information into an event-based management tool.
Innovative e-logistics development​
Unlock equity value by utilizing eFTI and e-logistics insight and opportunities during the entire investment cycle – from screening new investment opportunities and eFTI due diligence to monitoring your portfolio while invested.
Applied research refers to scientific studies that are conducted with the intention of solving real-world problems or addressing practical concerns. Itcan offer numerous opportunities and benefits for your company.
Digital transformation goes beyond individual projects and initiatives and aims to fundamentally change the entire organization by leveraging digital technologies to drive intelligent workflows, faster decision-making, and real-time response to market disruptions.
We help conduct trainings and additional courses for logisticians, truck drivers and other logistics specialists who need support in the daily use of digital tools. We can help to create regional training centers for the development of digital supply chain management capabilities.
Simplifying Freight Transport with Digitalization​
eFTI is European Regulation that stands for electronic Freight Transport Information. It is a complex of requirements for systems used in the logistics and transport industry to digitally exchange and access data and documents related to the transport of goods. It is designed to simplify procedures, reduce paperwork, and increase efficiency in freight transport and public administration.
eFTI will be mandatory for all EU member states by Q2 2026
eWaybill is the key to revolution in transportation
The e-waybill refers to the electronic shipment document used for exchanging regulatory information related to freight transport and logistics among economic operators and competent authorities. It is a digital confirmation of existing "Transport Agreement" between cargo owner and carrier and the data set can be in readable format of eCMR, eAWB, eB/L or eCIM/eSMGS, depending of the transport modes. 
eFTI Gate helps to build strategies that drive change to sustainability
eFTI Gate refers to a component or platform related to the Electronic Freight Transport Information (eFTI) Regulation (EU 2020/1056). It establishes harmonized access procedures, rules, and technical specifications for authorities involved in the transport of goods.
Want to know how we can help you accelerate implementation of changes to digitize freight transport?
Digital Logistics Center of Excellence is a HUB that works with companies worldwide to help navigate an evolving regulatory landscape, accelerate digitalization performance and sharpen your competitive edge. Find out how we can help fuel your digital transformation.
Please share your contact details and we will be in touch shortly.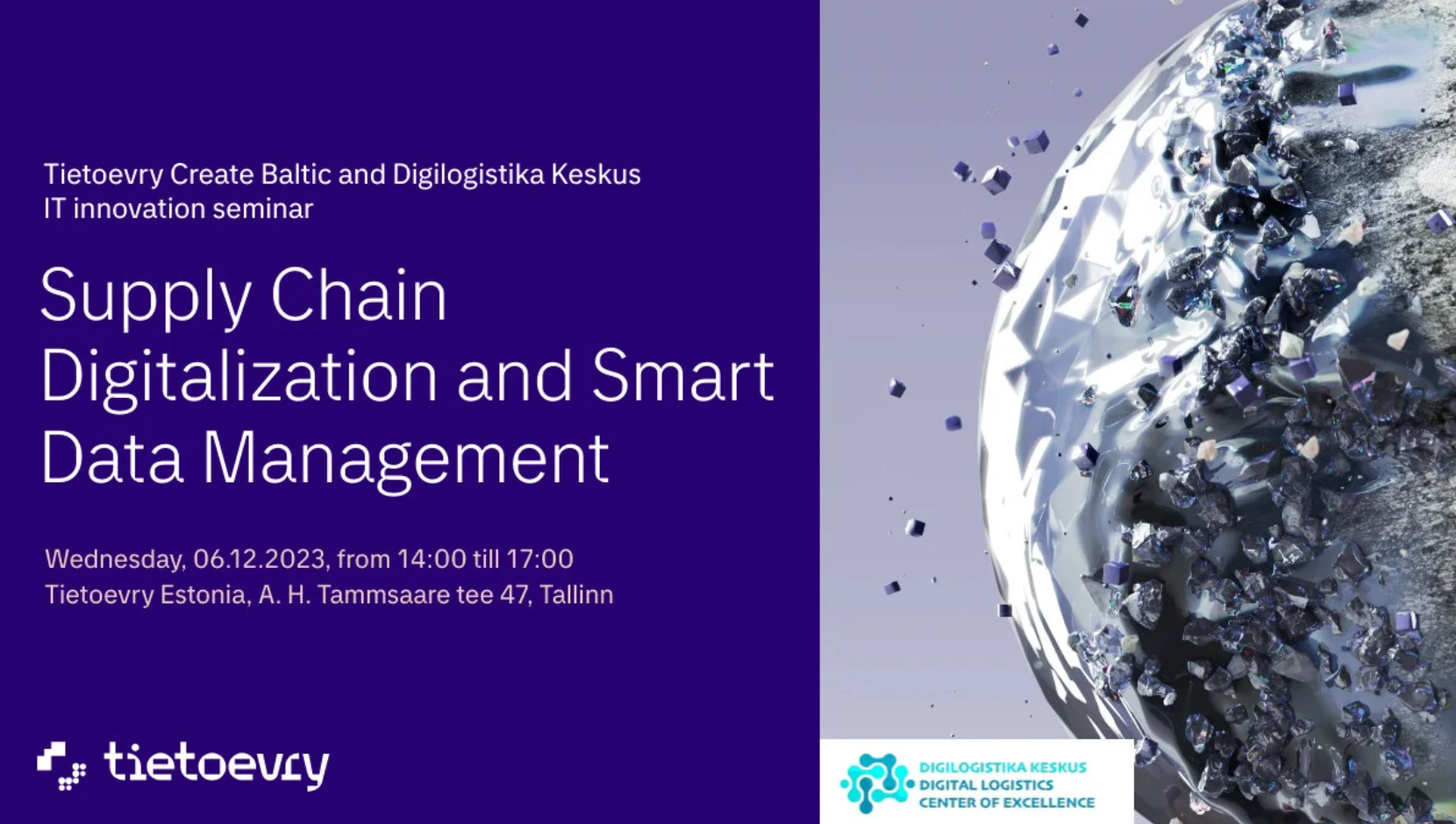 Events
Despite the general economic crisis, the logistics sector is facing interesting times and big changes. Europe is rapidly moving towards cross-border digitization and an explosion of digital freight data is expected in 2024. In 2026, all EU countries must create the readiness to carry out supervision in transport based on digital waybills, but how do companies feel about it? Come and hear what experts from Digilogistics Center of Excellence (Digilogistika Keskus) and Tietoevry Create Baltic think about it.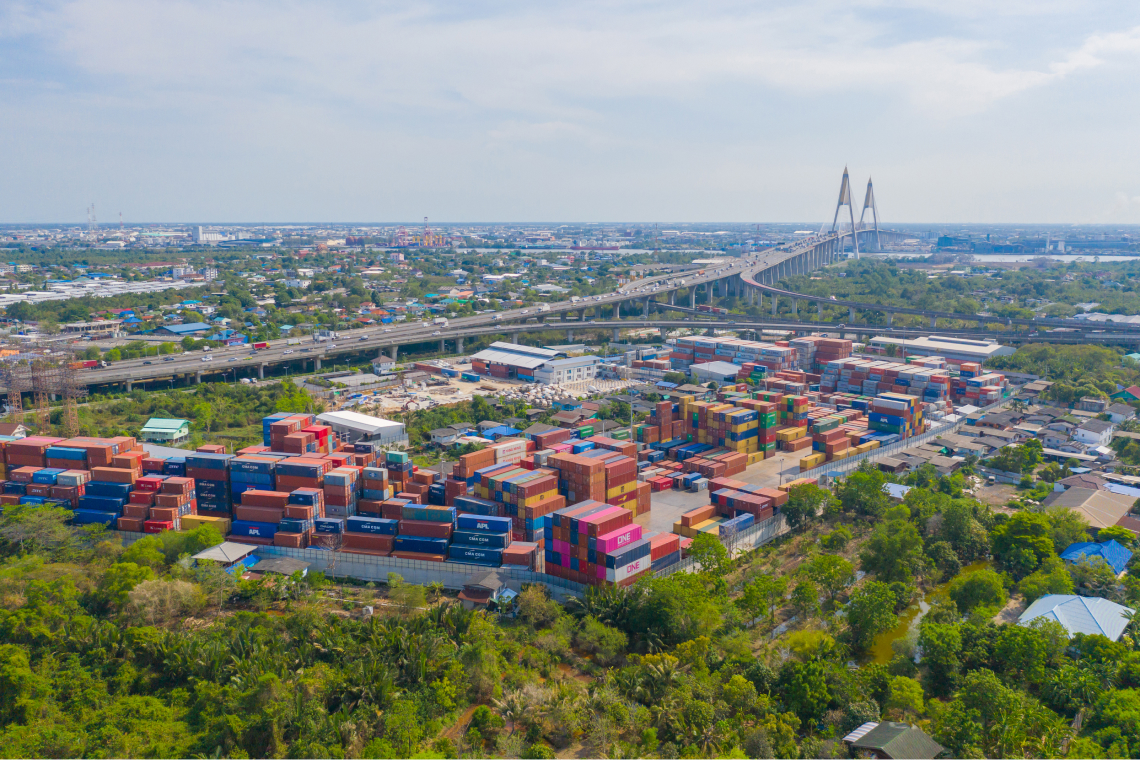 eFTI4EU
On October 27th, 2023, the European Climate, Infrastructure and Environment Executive Agency (CINEA) and a pan-European consortium signed a contract for 28.3 million euros, agreeing to fund the eFTI4EU project. The consortium consists of 22 partners, including 9 Member States (plus four Observers), with a unifying mission to pave the way for implementing electronic freight transport information (eFTI) architecture.

Events
In Europe, we have already shown ourselves and received confirmation that we have done something right by being the first to start sharing eFTI digital cargo information between companies and national supervisory authorities. Now is the time to take the next goal, and the whole world could be suitable for that.
Together with Exponaut and several other Estonian companies, we are exploring under Modern Village accelerator this playground this week in Dubai, at the world's largest technology and startup fair GITEX 2023.